Reciprocal massage

Shared with OSMOSIS OF THE SENSE mutual massage
As all your senses are awakened, are put in turmoil ... provoke a perfect synergy between you and your masseuse, let yourself be tempted by the discovery of the senses with a reciprocal massage, carnal and sensual. Mutual massage Natur & Zen is a shared massage or sensual confines and conjugates in more than perfect to create a unique and magical moment.
The interplay of the senses is a date of discovery and well-being that is shared sensually and gently. Gently let you carry by the soft shared your or your masseuse caresses. Above all the reciprocal massage is massage exchange and discovery.
Since its inception Natur & Zen offers its customers many unique naturist massages and quality, known and recognized for its reliability, professionalism and expertise of its masseuses, qualified and competent in the art of naturist massage, sensual, and touches of sensory wraps. It is on this ground that the osmosis of the senses naturally emerged.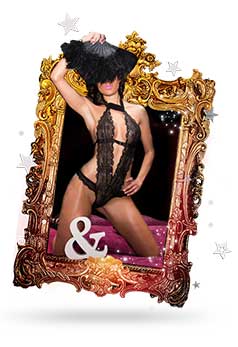 Reciprocal massage, between illusion and reality ...
Always innovating but advocates simplicity, reciprocal massage has all the assets to attract the trendy city. It then becomes the event of the century. 1 of 2 French would be massaged according to statistics.
But institutes wellness and massage parlors in Paris they really worth the detour?
It is not to be overlooked that the boom of the massage, nude or not, does not fail to see the birth of amateurs who take advantage of the opportunity to line their pockets easily.
Although an austere, plain and modest, a reciprocal massage worthy of the name must hid a outstanding professionalism. The secret to a sensually unforgettable experience then lies in the successful design between the reflected, modern amenities and natural color and of course the relevant naked masseuses and sublimated to the impeccable plastic marriage designed for relaxing in the comfort and tranquility
Smoothly and with mutual respect the reciprocal massage is characterized by its principle of exchange carnal and sensual. Mutual massage Natur & Zen is intended to be consistent with the practice of its charter. You can practice mutual Osmosis massage lonely, couple, 4 hands with various existing options (body-body, warm oil, candles ...) discover all prices
Mutual Natur & Zen massage for Osmosis of reciprocal and unique shared meaning.